<![if !vml]>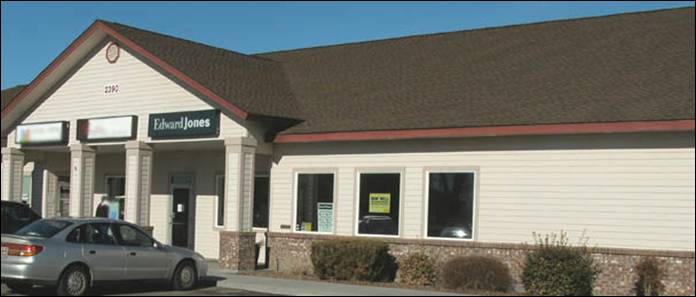 <![endif]>
Edward Jones Investments
2390 American Legion Blvd. Suite #4 – Mountain Home, ID 83647 – Phone 208-587-3972
   Edward Jones was founded in 1922 by Edward D. Jones Sr. Edward Jones is a brokerage and investment advisory headquartered in St. Louis, Missouri which serves investment clients in the United States and Canada, through its branch network of more than 12,000 locations. The firm focuses solely on individual investors and small-business owners. Edward Jones is a limited partnership and is not traded publicly on stock exchanges.
   Edward Jones financial advisors sell commission-based and fee-based financial products. Offices are usually staffed by two associates: one Financial Advisor and one Branch Office Administrator. The one-broker-per-office model allows clients to choose their broker directly and deal with just that broker. This model also allows the firm to open offices in areas and towns where a large office staffed by many brokers would be unprofitable. This model is also the reason that Edward Jones currently has the largest number of branch offices among brokerage firms in the United States.
   Patrick C. Cruser, Financial Advisor, heads up the Edward Jones office located on American Legion Blvd. in Mountain Home. With the help of Shannan Bate, Branch Office Administrator, they look forward to helping you plan your individual or small-business investments.
   "I entered the financial-services industry because I like helping people achieve their long-term financial goals, Patrick said. "Building relationships with my clients and in my community is key."
  Edward Jones, ranked No. 2 on FORTUNE magazine's "100 Best Companies to Work For" in 2010.
   The El-Wyhee Hi-Lites newspaper will have some helpful investment articles for the readers in the Financial News section provided by Patrick Cruser and on this website in "Your Money". http://www.elmorecountypress.com/yourmoney.htm.