<![if !vml]>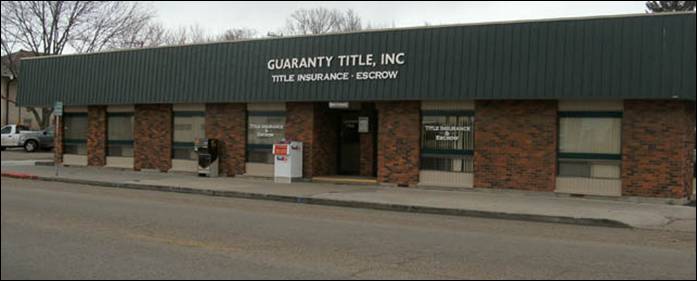 <![endif]>
Guaranty Title, Inc.
Researching the Past – Protecting Your Future
206 South 3rd East – Mountain Home, Idaho 83647 – Phone 208-587-9091
   Guaranty Title, Inc. has considerable experience in matters regarding land and its ownership. As one of the area's leading title insurance firms, they are underwritten by Commonwealth Land Title Association. Guaranty Title, Inc. has been serving Elmore County since 1902 and have the oldest abstract records in Elmore County dating back to 1890. Guaranty Title, Inc. has been family owned for 3 generations.
   The staff has years of experience in title insurance, closings, and long term escrow collection service. They will help minimize any problems you may have in securing a clear deed to your property. If you are contemplating buying or selling property, you should contact Guaranty Title, Inc. first.