<![if !vml]>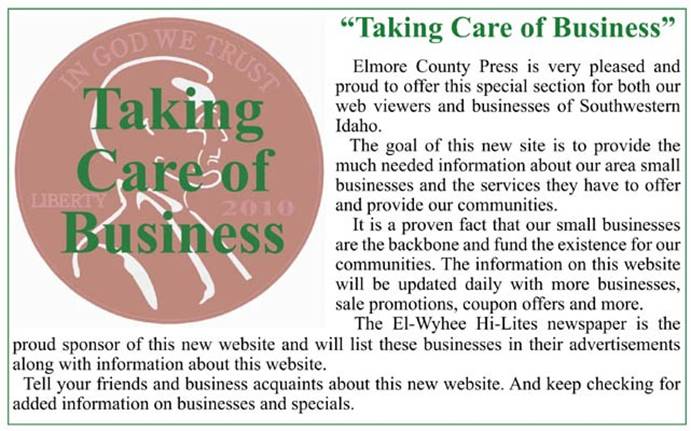 <![endif]>
<![if !vml]>

<![endif]>
Ace Glass
1250 American Legion Blvd. – Mountain Home, Idaho 83647 – Phone 208-587-4050
   Are you tired of faded furniture, carpet, and drapes? Are the seats and dash of your car getting cracked and unsightly? Would you like to cut down air conditioning costs? If so, then give Ace Glass a call or stop by and talk with them.
   Ace Glass can apply window tinting film to nearly any glass surface professionally. Their experienced technicians know which product to use for every need. They are fully versed on all state codes pertaining to cars and RV's and they will apply the correct tint film to comply with state and local laws. They also specialize in windshield repair and replacement and all commercial and residential glass applications including shower doors, mirrors, windows, storm doors, patio doors, and screens.
  The folks at Ace Glass look forward to your business!
<![if !vml]>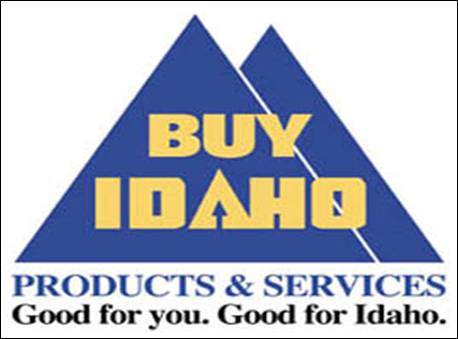 <![endif]>
Buy Idaho, Inc.
404 South 8th Street, Suite B128 - Boise Idaho 83707 - Phone 208-343-2582
  Buy Idaho was formed in 1986 as a private non-profit organization that promotes products and services produced in Idaho.
The formal mission of Buy Idaho is:
<![if !supportLists]>· <![endif]>To help Buy Idaho member firms develop an increased volume of business within and outside of Idaho;
<![if !supportLists]>· <![endif]>To expand Idaho's people's knowledge about the broad variety of services and of products grown and manufactured in Idaho;
<![if !supportLists]>· <![endif]>To encourage Idahoans to purchase Idaho products and services at first choice, by demonstrating the economic benefits to all in Idaho of retaining jobs and tax revenues developed by in-state business, within Idaho
  Member organizations range from academic institutions to yogurt shops.  They range in size one-person enterprises to the largest businesses in the state. Dues range from $165 to $1100 a year. Buy Idaho is a non profit Idaho Corporation.  Our only support is dues from members. Annual dues are determined by annual sales volume, as shown by the chart below.
  Learn more about Buy Idaho at: http://www.buyidaho.com/
<![if !vml]><![endif]>

<![if !vml]><![endif]>

<![if !vml]><![endif]>

Highboy Dresser

(Black Walnut & African Mahogany)

Pie Safe Cabinet

Cherry & Maple Hutch
Custom Cabinets & Furniture
Karl J. Smith – Mountain Home, Idaho -  Phone (208) 587-5268
   Karl Smith, the owner of Custom Woodworking, founded his cabinet shop at its present location in 1977. He says," When my wife and I moved into this property in 1975, the mobile home was the only building on the property." The shop, which is mostly built of salvaged materials, has been five different sizes over the years and is currently about 2000 sq. feet.
   I have no formal schooling in woodwork. I first worked in wood manufacturing with a bee keeper out north of Mountain Home named Dave Koch. He was something of a mechanical wizard who built not only his own honey bee equipment, but several of the machines he used to build it with. He was a rather persnickety craftsman who demanded the most precise and quality work. It was an excellent apprenticeship.
   I have, over the years, been involved with just about every type of woodwork imaginable, from antique vehicle restorations to cabinets for Geodesic Domes. The only limitation I adhere to has to do with scale. Some jobs are just too large. I'm a one man shop and my focus is on satisfying my clients one at a time, and expanding my own education and skills. I offer Dovetail & Mortise and Tenon construction techniques and cut and assemble all my work here in my shop. I have often said I feel most fulfilled when a client, while writing the final check on a job, tells me, "I don't know how you did it, but it's exactly what I wanted."
<![if !vml]><![endif]>

<![if !vml]><![endif]>

<![if !vml]><![endif]>

Geodesic Dome

Cabinet & Sink

Snake Habitat

Customized Trim

(1923 Dodge Roadster)
| | |
| --- | --- |
| <![if !vml]><![endif]> | <![if !vml]><![endif]> |
| Customized Coffin | Oval Mirror / Picture Frame |
<![if !vml]>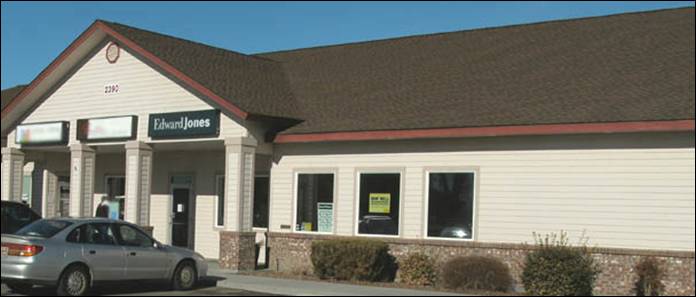 <![endif]>
Edward Jones Investments
2390 American Legion Blvd. Suite #4 – Mountain Home, ID 83647 – Phone 208-587-3972
   Edward Jones was founded in 1922 by Edward D. Jones Sr. Edward Jones is a brokerage and investment advisory headquartered in St. Louis, Missouri which serves investment clients in the United States and Canada, through its branch network of more than 12,000 locations. The firm focuses solely on individual investors and small-business owners. Edward Jones is a limited partnership and is not traded publicly on stock exchanges.
   Edward Jones financial advisors sell commission-based and fee-based financial products. Offices are usually staffed by two associates: one Financial Advisor and one Branch Office Administrator. The one-broker-per-office model allows clients to choose their broker directly and deal with just that broker. This model also allows the firm to open offices in areas and towns where a large office staffed by many brokers would be unprofitable. This model is also the reason that Edward Jones currently has the largest number of branch offices among brokerage firms in the United States.
   Patrick C. Cruser, Financial Advisor, heads up the Edward Jones office located on American Legion Blvd. in Mountain Home. With the help of Shannan Bate, Branch Office Administrator, they look forward to helping you plan your individual or small-business investments.
   "I entered the financial-services industry because I like helping people achieve their long-term financial goals, Patrick said. "Building relationships with my clients and in my community is key."
  Edward Jones, ranked No. 2 on FORTUNE magazine's "100 Best Companies to Work For" in 2010.
   The El-Wyhee Hi-Lites newspaper will have some helpful investment articles for the readers in the Financial News section provided by Patrick Cruser and on this website in "Your Money". http://www.elmorecountypress.com/yourmoney.htm.
<![if !vml]>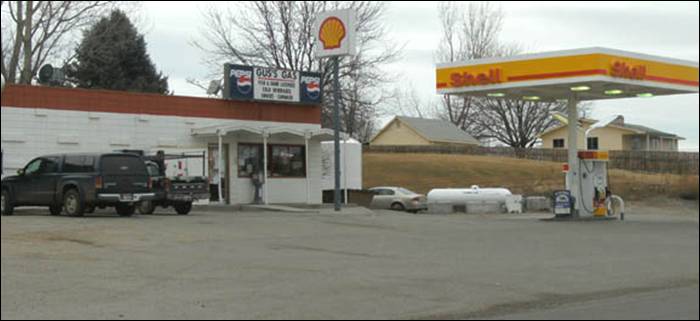 <![endif]>
Gus's Gas
110 Highway 78 – Grand View, Idaho – Phone 208-834-2487
   Gus's Gas initially started out as Gus's Barber Shop and Grand View Laundry Mat in 1969, by Richard "Gus" and Linda Gustavson.  In March, 1978, because of a need for a gas station, a regular and supreme gas pump was installed and the business became known as Gus's Gas. About six months later they added diesel & propane.
   In 1979 Gus put in a car wash and then expanded the store to include fishing and hunting supplies. When Gus passed away in 1994, Linda closed up the laundry and barber shop.
   Gus's Gas has an assortment of fishing equipment and supplies to accommodate the trout fisherman to the heavy duty sturgeon fisherman. They also sell fishing licenses and duck stamps. There is also a selection of tools, automotive accessories and a small convenient store.
   Gus's Gas is a great business and Linda is in hopes of selling it so she can retire. "I have made a lot of friends over the years and appreciate the loyalty of all the people that have made this business such a success," said Linda. "When I do retire, I will miss them all!"
<![if !vml]>
<![endif]>
P & C Plumbing & Electric, Inc.
950 Sunset Strip– Mountain Home, Idaho 83647 – Phone 208-587-2777
      P & C Plumbing, owned by Patti and Carl Hamaishi, started in 1995. P & C Plumbing & Electric carries all your plumbing and electrical needs. Hardware, sprinkler systems and parts, irrigation systems and parts just to name a few. P & C Plumbing and Electric also carries spa and hot tub supplies.
   P & c Plumbing & Electric is open Monday through Saturday from to 7:00 p.m. and Sunday from to Stop in and the friendly staff will be glad to help you.
<![if !vml]>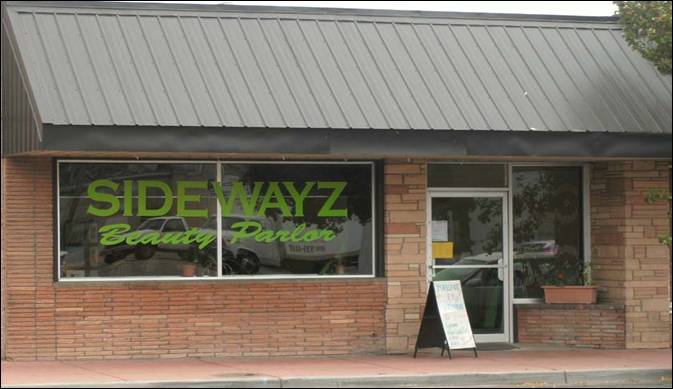 <![endif]>
Sidewayz
260 North 2nd East - Mountain Home, Idaho 83647
   Sidewayz is a full service beauty parlor; we offer hair, nails, waxing along with all barber services. We are a fun group and we would love you to come check us out! Sidewayz is open Monday thru Saturday from to or so depending on appointments. Give us a call or just stop by. Phone: Jess 208-724-9373, Diane 208-587-7514, Amanda 208-409-2643, James 208-870-4263.
Sidewayz would like to welcome James to the shop; he is a full service barber!
Men's cuts $10  -  Straight razor shave $10  -  Shave & hair cut $18
<![if !vml]>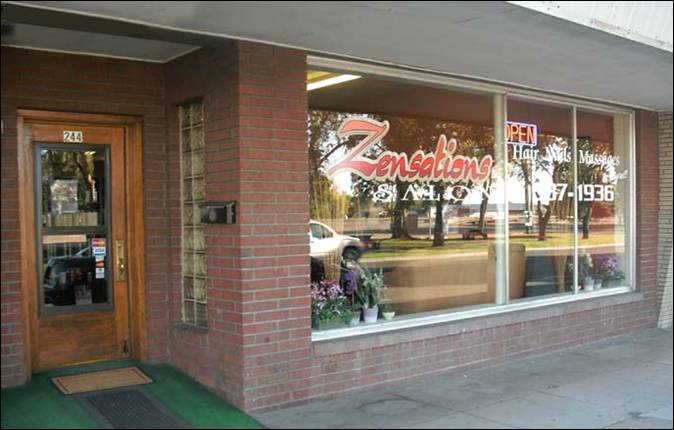 <![endif]>
Zensations Salon
244 North Main – Mountain Home, Idaho 83647 – Phone 208-587-1936
    Zensations Salon, a full service day spa and salon, offers an extensive menu of services including massage therapy, nail enhancements, manicures, pedicures, barbering service including straight razor shaves, and hair care. The facility provides a private massage treatment room that also accommodates full body waxes and spa facials. We are proud to offer the public a superior source for beauty, relaxation, improved health and rejuvenation.
   We offer the very best care and personal attention, using state of the art services that relieve stress and better our client's health and well-being in our "fast paced" society. The management and staff believe that each client is the most important person at all times. We are committed to continuing our education and training to keep up with the very latest trends.
   The business has been individually owned and operated by Ruby Masutomi since 2005. Ruby has been in the hair and nail business for more than 7 years and has a true passion for her work. Her clients appreciate her devotion, alternating her schedule to meet the needs of her loyal customers. You will find yourself feeling renewed and refreshed at Zensations Salon and to be one of the most relaxing experiences you have had in a long time.
  Zensations' staff includes Ruby Masutomi, Tim Beard, Leyda Andrade, and Nikki McBride.